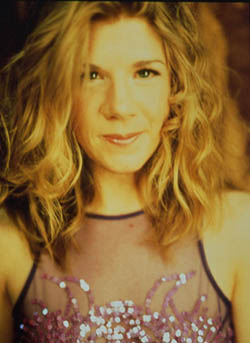 I was reading a blog about how John McCain used "My Hero" without the Foo Fighters permission when I noticed an ad in the corner of the page.
It was a disc by Dar Williams.
I clicked on the link and it led me to Amazon.com where I could purchase the disc for $8.99. There was nothing particularly wrong with the ad, but in general, the ad felt out of place on the website. Like a relic from the old internet.
I don't know much about Dar Williams, but I can tell you that in this case, her money could be used more wisely.
Prefixmag.com, the blog where I found out about Ms. Williams, is geared to new and trendy music. M83, Spank Rock, Kings of Leon, etc. It surprises me to find such an artist, who is clearly in the adult contemporary genre, advertising on the site.
But my real question is who in the hell buys albums anymore?
None of my friends have bought physical albums in the last 6 months. UNLESS…it was vinyl,  they bought the disc at the show or it was a local release.
And since when has a random internet ad convinced you to do anything other then ignore it completely?
Us kids KNOW it's BULLSHIT. Our generation does not respond to random Google click ads. We are influenced by OUR TRUSTED SOURCES. Meaning – Our friends.
Dar Williams looks like she has a fine career in music. She's booked from Oct 14 to December 27. She has a press agent, a booking agent, a manager, but is she making any money from these online ads promoting her music to the wrong people?!!
[youtube=http://www.youtube.com/watch?v=53S5wTWBz_c]
Take Control of Your Music,
Voyno
Sign Up For The New Rockstar Philosophy RSS Feed