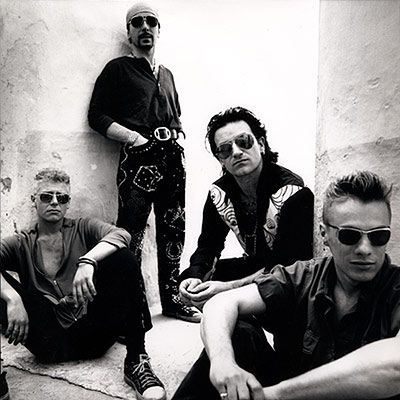 I'm a U2 fan.
So when I got the email today telling me the new single was available to listen, I jumped on it. I had heard they were trying new things, so I wasn't sure what to expect.
I hate to say it, but "Get Your Boots On" did nothing for me, but I'm not writing off the album yet, because I'm a fan of the band.  I know the album is probably already out on the torrents, but I am still going to buy it because I'm a fan.
I was also interested in what marketing ideas they would do to promote the album.  The last album was promoted a lot via the U2 Ipod, but I figured they'd try something similar to Radiohead this time around.
What they are doing is releasing the album in 5 formats.
1. CD
2. Vinyl
3. Digipack CD/Film Download/Poster
4. Magazine/Film Download/CD
5. Box Set-Booklet/CD/Film DVD/Poster
The last 3 offerings are limited edition. How many is limited? I don't know.
At first glance I thought that may be alright, but given the hugeness of U2 and the amount of die-hard fans, those limited offers are pretty damn weak.
These limited edition offers aren't even signed by the band?  Why isn't there super cool deluxe vinyl edition out?  Why is there a magazine???  Why not a classy hard-cover book with handwritten notes from Bono as he explains the story behind each song?  Why isn't there a Blue Ray documentary covering the last 10 years of the band leading up to this release, the last of the decade??
I love U2 and probably will continue to love the band even if this album is shit, but they can do better with the offerings, don't you think?
[youtube=http://www.youtube.com/watch?v=0M873FA82U8]
Take Control of Your Music,
Hoover

Sign Up For The New Rockstar Philosophy RSS Feed