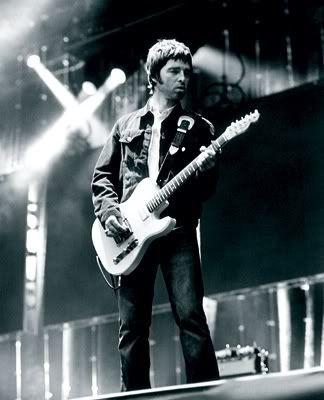 Found a Noel Gallagher vid talking about songwriting from the Definitely Maybe album.
You may or may not care about Oasis, but what I dig, is that Noel sings about what's true to him.
"I wasn't trying to make a point, and I wasn't trying to build a platform where I could preach to the nation about this or that. I was writing about things that were true to me. It's about shagging, drinking, and taking drugs." -Noel Gallagher
Oasis isn't as big as they were, but they're an act that's going to last for awhile to come. They have fans because they've really connected with a ton of people.
[youtube=http://www.youtube.com/watch?v=Vq3nZRoRXJE&feature=related]
Take Control of Your Music,
Hoover

Sign Up For The New Rockstar Philosophy RSS Feed