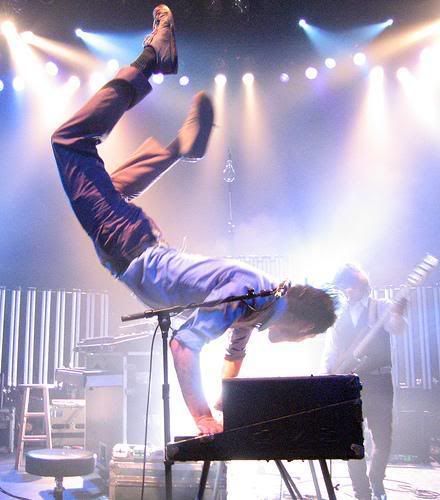 So I'm over at my cousin's and somehow we start talking about the book and how I talk about old musicians no one cares about.
It reminded me yet again how everyone isn't into the same music. She's into hip hop, r & b, and whatever is on the radio. She's a casual music fan. I'm much more of a music head and most of my good friends are the same.
Even among friends, there's a clash on the bands we're into. For example, I'm into MuteMath and Voyno can't stand em. Voyno was huge into Clap Your Hands, Say Yeah. They did nothing for me.
We could debate all day on the merits of each band, but the bottom line is that people connect with different things. There are people out there who could care less about The Beatles.
As an artist, you gotta be who you are and find those who'll be into what that is. The right people will turn other like minded people onto you and a community will build.
[youtube=http://www.youtube.com/watch?v=S1pFZDflEgM]
Take Control of Your Music
Hoover

Sign Up For The New Rockstar Philosophy RSS Feed