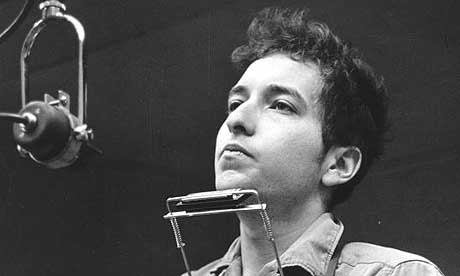 Just when Obama brought hope into the world, another great for business, crap for the rest, music merger is upon us.
In a classic big business move TicketMaster and Live Nation are close to a merger. That would "consolidate two of the most powerful forces in the music industry under one roof." –Bob Lefsetz
I don't know how you feel about TicketMaster, but I'll bet you are like all my friends, you despise TicketMaster. Tax after surcharge, after tariff, after wow, how did these $45 tickets turn out to cost $70?
and Live Nation!?
Live Nation is not a promoter, they are a record company who now owns access to every ticket sold to a major event in North America. That's a conflict of interest right? How is an artist that is not signed to Live Nation supposed to book a tour without working with one of these companies? There is no way.
So probably the TicketMaster fees for non-Live Nation artists will be even greater then before, and who do you think will pay for those fees? You do. The fans are getting screwed again.
The concert industry, just like the music industry, must realize that they can't keep screwing their customers so blatantly. Especially in these times of economic uncertainty as everyone is tightening their belts.
If Bruce Springsteen tickets cost a working man as much an XBox 360, which one do you think he'll pick?
Music is different you say, but is it? A great album probably holds as much, if not LESS, cultural weight than a video game. Music has been watered down, it's a cheap commodity. People are willing to pay for the experience of a video game. How many people do you know that pay for the same in music?
But there is a silver lining to this story.
I think this could be the final straw for the major label style industry. Yes some of the mainstream will still be dominated by these dinosaurs, but that market is quickly eroding.  If ticket fees go up, if concert prices go up, if the customers keep getting screwed they will simply turn to other artists. Artists who are not working with the dinosaurs. Artists who are creating real connections and real careers.
Artists and customers will only put up with this sort of tomfoolery for so long. They will say enough is enough and simply not go to outrageously priced concerts.
God I hope Led Zeppelin don't reunite.
[youtube=http://www.youtube.com/watch?v=wgECKj9LSH4]
Take Control of Your Music,
Voyno

Sign Up For The New Rockstar Philosophy RSS Feed