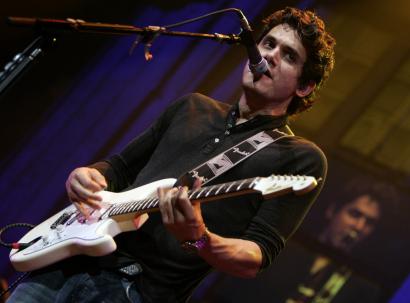 Conscious composition is composing not only chord changes, say for instance a 4-chord progression in a pop or rock setting, but also thoughtfully writing the lyrics and melody line above it. It's the exact opposite of "get in a room and jam."

-John Mayer
Enough with the John Mayer posts right?
But before you telepathically yell at me, read on. This is relevant and you could get something out of it as an artist. No tabloid fodder here.
So as you may or may not know, Mayer has been updating his blog on a more regular basis as he writes and records his upcoming album.
His latest post is just another indicator of why I'm still a fan and still interested to see what music comes out. This guy is constantly trying to get better at what he does…. even after the success.
…Even going into the studio with a guitar and a microphone and singing and strumming until I get something worthwhile isn't conscious enough, because my mind still knows that there's somebody engineering the recording session and my performance brain will take over and make sure I don't sing or play anything embarrassing. The work has to be done alone and ahead of time…




…It's being a conscious composer that's going to keep me relevant, and it's refraining from believing that I can jam for 2 months and make a record that's going to return the favor that success has given to me.



There's a need for authenticity and honesty, there's a need to create songs that affect, and there's a need to grow.
[youtube=http://www.youtube.com/watch?v=yHJLAH99moE]
Take Control of Your Music
Hoover
Sign Up For The New Rockstar Philosophy RSS Feed
Subscribe to The New Rockstar Philosophy by Email