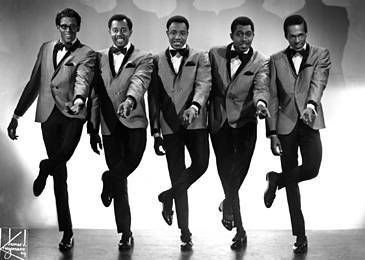 I've been on this Temptations kick for the last few months which has got me on this Motown kick. A few weeks ago I watched the made for tv music bio on The Temptations and was reminded again on the power of the single.
Barry Gordy and Motown didn't make an album unless there was a single at the top of the charts. They focus grouped songs and only recorded songs that got approval from everyone. He wanted hits. Hits built his acts and the Motown label.
He wasn't risking his money on making an album unless he knew there were fans that wanted more from his acts.
A hit today doesn't have to be a top 40 song on mainstream radio. It's just a song that will make certain people stop and listen. Almost every single music niche has a crop of acts that are most popular. One great song is what you need to get an audience.  The follow-up songs are what keeps them there and starts making them fans of the act (instead of fans of a song). Consistency makes them fans for life.
Don't worry about an album till you have 3 really really really good songs. Records those three, release them as a 3p, them promote them like crazy.  Make 3 different videos for each song.  One of you recording the song with the recorded song playing in the background,  a live version, and a really creative music video. Sure, it's work, but that can get the ball really rolling for you without investing the time and money into an album.
[youtube=http://www.youtube.com/watch?v=RfyFI-4ZsaE&feature=related]
Get The NewRockStarPhilosophy eBook FREE!
Take Control of Your Music
Hoover
Tweet This