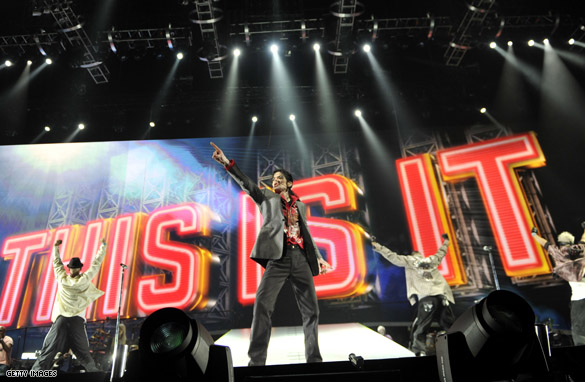 Besides the great songs, Michael Jackson was a performer, if not, THE performer to see.  He was an entertainer who knew how to amaze.  He was a magician who captivated the world with the moonwalk. You couldn't take your eyes away. He had your attention.
In today's world where the live show is so important, we can all learn something from Jackson's incredible attention to performance.  He wanted the crowd to have an experience they wouldn't forget. He wanted them to realize he really was the king of pop.
Things you can take away from Jackson's attention to detail:
1. Do you have your show actually rehearsed?  I'm not talking just your set list. I'm talking about transitions, what you're wearing, even what you might be saying to the crowd.   You obviously don't want everything to come off rehearsed, but preparation is key.
2. Does your front man/lady know how to work the crowd. In other words, do you have the necessary showmanship to really stand out and make a connection? Yes, I know there are successful artists who aren't Jackson or Mick Jagger, but you can't deny the power of having a charismatic leader.
3. Is your show something really worth seeing?  Tough call when you're in the band, but honestly assess yourself. Videotape your show and watch it like it's football film.  You'll learn a lot. Minor adjustments can make a big difference.
Now watch the whole vid of Jackson performing "Beat It":
[youtube=http://www.youtube.com/watch?v=x3PaFt5lTU8&feature=related]
Take Control of Your Music
Hoover
Tweet This